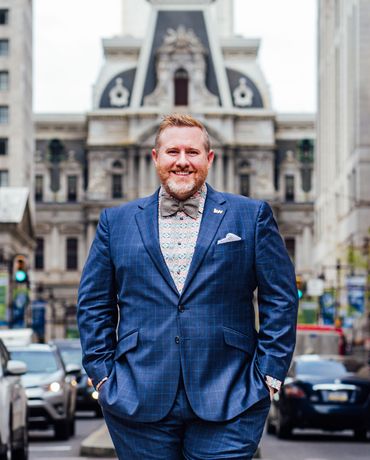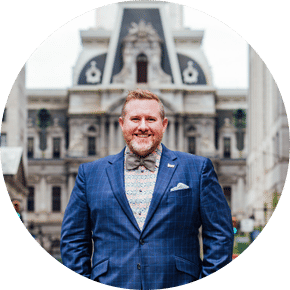 Dan Ritter
REALTOR Salesperson Non-Stakeholder
Dan became a real estate agent after almost a decade working in management, wholesale, and training in the specialty tea industry. It was during the process of buying his first home that he realized being a Realtor would be a perfect fit for him.
In his business, Dan works with buyers, sellers, and investors while overseeing the work of the amazing agents on the Best Philly Homes team. He approaches real estate as collaboration, working to ensure everyone leaves the settlement table feeling good. That spirit of collaboration extends to his team and partners. All of our amazing partners – from mortgage and insurance to title and conveyancing – are engaged in the work of real estate with us, not adjacent to us. This synergy is a huge part of Dan's ability to deliver an exceptional experience to all of his clients.
Dan has been recognized within the Keller Williams Philadelphia brokerage with the 2021 and 2022 Spirit Awards for Outstanding Energy and Culture, by Top Agent Magazine, and by the LGBTQ+ Real Estate Alliance as a top producer (in conjunction with RealTrends and Tom Ferry). The Best Philly Homes team also regularly ranks in the top 3 teams of their size for transactions and sales volume.
Outside of real estate, Dan and his husband, Byron, enjoy traveling, cooking, and gardening. They are proud cat-dads to Rowena and Salazar and loving uncles to their nephew, Noah. Dan also sings, enjoys baking, and is an unrepentant tea snob.